WUERF
About Me:
Epicurean & Gardener - I smoke mostly my home grown Nicotiana Rustica, prefer the good stuff but have been know to crack a sack of Black's Royal while out in Babylon.
Badges

Reviews
Gawith Hoggarth & Co. - Brown Bogie
This is serious tobacco.
Literally.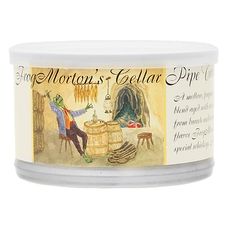 McClelland - Craftsbury: Frog Morton's Cellar 50g
Equally good for Breakfast or Nightcap
Absolutely love it. Gonna buy some more with the next paycheck. Very robust with no bite, relaxed feeling in the eyes and ends with a smile. Not to mention I have a load in me pipe at lunch and can have a nice whiskey aftertaste the rest of the work day.
Favorite Products
Currently there are no favorite products