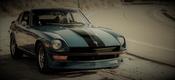 ITALIANSALLION
Badges






Reviews
Peterson - 3 P's Peterson's Perfect Plug 50g
Great However Your Prepare It
This tobacco is great however you prepare it. I smoked my first tin fresh from smokingpipes 4 years ago, and just popped another open after letting it get some age on it. I personally prefer this tobacco shaved off into a shag, and packed relatively lightly into my GBD Edenroc. I have also had it as a folded flake, rubbed out flake, and cube cut, and no matter how how I smoked it I always enjoyed it. Flavor has a slight citrus background and a creamy nutty flavor on the forefront. This blend definitely gets better with age.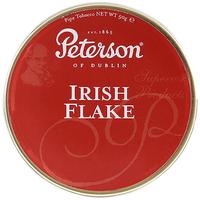 Peterson - Irish Flake 50g
Strong!
A wonderful blend. Upon opening the tin, I was greeted with a very "Meaty" scent... Delightful! No problems holding a flame, and nice full mouthfuls of smoke. Really enjoying this one rubbed out in my cob with a churchwarden stem.
Peterson - 3 P's Peterson's Perfect Plug 50g
Perfect!
I was not sure how I would feel about this one, but i ordered 3 tins anyway. I'm quite glad I did! This is a delightful tobacco, rich and creamy, and oh so smooth across the palate! Slice it this and rub for a shag, or slice it thick and rub for a nice chunky, cool burning ribbon. One little piece of advice for this one, it does not benefit whatsoever from drying out. Slice and smoke, at least thats the way I like it!
Favorite Products
Currently there are no favorite products