JACKSON.C.EVANS
About Me:
Im a Barista who loves my pipe
Badges

Reviews
McClelland - Syrian Latakia: Full Balkan 50g
Extremely pleasant
I would agree with most people. I would say its not as balkan flavored as I would expect compared to my other smokings experiences with Balkan. However This probably is one of the best tobaccos I have ever smoked. I have spent a lot of money on tobacco and this is one of the finest. I enjoyed it and suggest it to anyone who loves a good steak dinner type of tobacco or a good stout beer. cheers
Lane Limited - LL-7
Great Smoke
Some guys from SmokingPipes.com came to our briars club in Rome GA. They mailed us some awesome tobacco and this was my favorite one of the collection. My wife for the first time will actually sit with me when I smoke. The room Note is amazing and it burns smoothly for a Aromatic.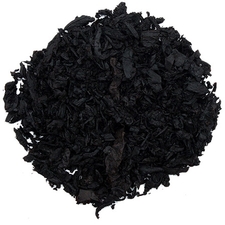 Sutliff - Tobacco Galleria: Midnight Smoke
Something heavenly
To be honest with you. The smoke was amazingly pleasant. I agree with other reviews it did not burn fast which I love. I did taste after nots of berry. I would recommend this tobacco to anyone who is looking for a smoke that light and wanting to pare it with a nice whisky.
Favorite Products