 Jessi B.
Badges


Reviews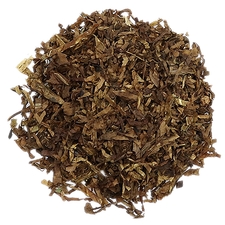 Cornell & Diehl - Haunted Bookshop
Should have tried this long ago
Since I've gone through at least two pounds of it so far I should probably write a review. This is the blend that turned me into a burley-phile. I had first considered trying it after watching a few of Matches860's videos (may he be puffing away in the afterlife) and decided to give it a go with a 1 ounce sample. That sample was gone in a week. This blend is a daily smoke for me, sometimes even an all day smoke. It's dry and dusty with solid notes of earth and hints of dried dark fruits and brown sugar well in the background. Full bodied, medium full in flavor, and has enough nicotine to be satisfying but maybe too much for those that like are sensitive to it. Very good both fresh and aged. If this sounds like something you'd enjoy then buy it by the pound.
Favorite Products