 LOSTSPIRIT
About Me:
A (re)new pipe enthusiast!
Reviews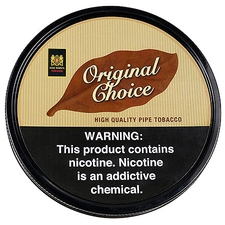 Mac Baren - Original Choice 3.5oz
Perfect balance
Of the thirty or so varieties of pipe tobacco I've tried, this is by far my favourite. Cool burning, pleasant note, and an overall very satisfying smoke. And while it might have some "fruity undertones" it definitely doesn't suffer from that soap-like aftertaste that some of the more recent popular brands do.
Favorite Products
Currently there are no favorite products