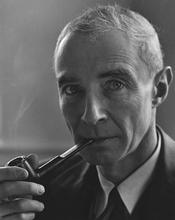 NORTHMAN
Badges








Reviews
McClelland - 2010 - Classic Virginia
McClelland 2010 - A Naturally Sweet Broken Flake Virginia
I've smoked McClelland 2010 both as new-in-the-bag and after aging for about six months in a heavy-duty zip-type bag, having forgotten and then found it again in my desk drawer. Aged in this inadvertent way, it was a bit too dried and needed attention from a spray bottle of water, but once sprayed and left for a couple of days it was revived and the broken flake could be rubbed out or folded as needed. I found the flavor of the 'aged' stuff much more mellow than when new, but either way it gives a pleasant smoke with a light, natural sweet Virginia flavor balanced by the light scent of...maybe grassiness, but definitely not the strong, tangy wallop of fermenting silage. McClelland 2010 is a solid introduction to the gentle sweetness derived from a Virginia tobacco that is mixed, pressed into cakes and left to age through natural fermentation processes--probably the reason for "Classic" in 'Classic Virginia'. Without the casing found in products like Lane's 1-Q, this is not as obviously sweet. (I think it's useful to note this for solidly aromatic smokers, and for new pipe smokers, many of whom begin pipe smoking with cased Virginia tobaccos of one sort or another.) Rather, with 2010 one is getting a tobacco whose flavor comes not from a topping but more from the handiwork of people who care about the aging of the product, which I would guess has to be something of an art in itself. The result is meant to be considered slowly and with care, a fermented product which, owing to the orange and lemon Virginia tobaccos used, is on the lighter side, and whose subtle flavor remains consistent right down to the bottom of the bowl. I've found that while it burns well and to a white ash once lit, it does take more effort to initially light this tobacco; consistently, matches took several attempts, but regardless of how I packed the bowl, a decent lighter was what was really needed. Smokes dry to the bottom of the bowl as well in either pipe I use for 2010, one being Danish and the other Italian. I'll have it again!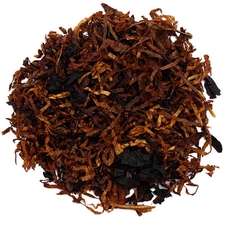 Lane Limited - 1-Q
1-Q is a De Rigeur Pipe Tobacco
...in social situations and for both beginning and advanced pipe smokers. I say socially, because 1-Q is the quintessential pipe smoke whose aroma non-pipe smokers remember with fondness. The room note is so pleasant that anyone who complains about it is just plain being a freakish, high-minded wood tick. Good for beginners because 1-Q doesn't take a lot of fuss to enjoy. It's a good one with which to learn to pack a pipe because I've always found it easy to light and also forgiving if I don't get the pack quite right, and we do tend to learn from our mistakes where packing a pipe is concerned. And, you'll get a good Virginia tobacco flavor along with the light sweetness of the casing. Good for advanced pipe smokers too because, having worked at a local tobacconist for a couple of years after college, this was far and away our best seller to young and old pipe smokers as well as our most common ingredient in blending. It's a smooth, lightly sweet flavored tobacco without being overpowering on the tongue. That light sweetness feels natural to the tobacco too, not heavy as with some other cased products like the cherry or whiskey flavored aromatics, nothing against them. An excellent choice with which to begin your pipe smoking odyssey, and you'll likely return to it again and again as well, as one does with an old and trusted friend. P.S. My own experience was that once I wanted to expand my palate and choices, a good place to go from Lane's 1-Q was to try McClelland 2010, followed by McClelland 2000.
Favorite Products