 Reviews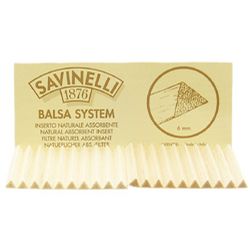 Filters & Adaptors - Savinelli 6mm Balsa Filters (20 Count)
Must have for aromatic smokers
These are a big help if you smoke aromatics that have more dottle than non aromatics. They're cheap, change them often and enjoy a nice dry smoke. Used them in my Porto Cervo all the time.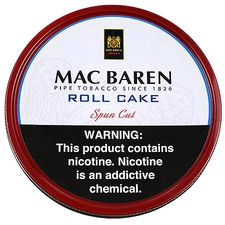 Mac Baren - Roll Cake 3.5oz
Lots of flavour
This is a good smoke. Smells sweet in the tin, not too bad of an aroma when burning. Not really a heavy smoke but certainly can burn one's tongue if puffed vigorously.
Tatuaje - 2013 Belle Encre
Awesome Full Bodied Figurado
One of my favorite stogies in a classic shape. Sweet almost floral on the start, builds in body with some spice, leather, cedar, but still smells sweet. Never turns bad with what I would call a burnt popcorn taste that lots of other cigars get towards the end. You definitely get your money's worth out of this one, but you may burn your fingers as you try to savor every last flavorful puff. Pepin Garcia knows how to make a good smoke. My only complaint would be that the stick I received was a little on the dry side with some of the cap starting to flake off. No biggie though, a bit of spit on the cap and a few weeks in the humidor and this bad boy will be ready to go!
Favorite Products
Currently there are no favorite products