 GARY RETIRED
About Me:
Hi, I am a retired insurance investigator and adjuster. I have been married 48 years and have three beautiful granddaughters.
Badges




Reviews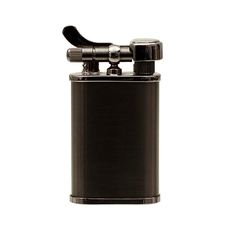 Lighters - Kiribi Kabuto Short Black Nickel
Fourth Kiribi Lighter
I have had Kiribi lighters in the past and they all worked perfectly until they are dropped. After they are dropped once they never work the same and I always seemed to drop mine out of warranty. I have never owned the compact version until now and really like how it fits the hand and is easy to manipulate. As always the Kiribi shows excellent workmanship and lights every time. This lighter is highly recommended!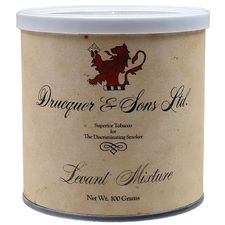 Drucquer & Sons - Levant Mixture 100g
Levant Pleasure
Okay, I'm not too good at this but will try to give my impression of this tobacco. First, let me say that I just got back into smoking my pipes again after about a three year hiatus. I noted going through my old mason jars that I had smoked quite a few different blends including those put out by Dunhill and McClelland which I guess are defunct tobacco manufacturers at this time. I wanted to move away from my aromatics (Black Gold by Hiland Cigars) and really try the Balkan and English blends again. This go around I would sip the tobacco and really try hard to find out what the blend\mixture was like. I'm sorry that I do not have a palate like a lot the guys doing reviews but wanted to give my impressions on what I would call a fine tobacco. Levant has an exquisite taste that is in my mind reminiscent of something sweet. I also got a hay note that was not overpowering but was just there reminding me of a time of long ago at my Grandfather's farm. The pipe lit well and I am sure I could have smoked the whole bowl to the end without a relight but as stated I sipped the tobacco and even with that only had less than 5 relights which burned to a fine white ash with no dottle. Levant is extremely smooth IMHO and for certain doesn't bite. It left a pleasant aftertaste which I really enjoyed. It has a pleasant room note that I was surprised at. It had what I would call a mild to medium Vitamin N hit that surprised me based on some of the other reviews. All in all my impression of this pipe tobacco is that it is something you need to try and not pass up. The only negative is that this is not cheap tobacco; however, since beginning to smoke again I have limited myself to one bowl a day and I think I will get a lot of enjoyment smoking in this fashion. Oh, the tobacco was right on the money based on moisture content. It was just right. I am kind of proud of myself for getting this blend having thought that maybe this would be over my head. I bought two 100 gram tins and am glad I did.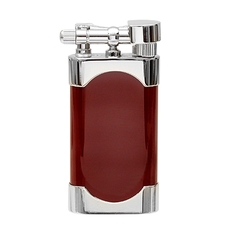 Lighters - Kiribi Mikazuki Red
Quality
I normally don't share my opinions publicly; however, when I received this lighter I had to say something about this product. After receiving the lighter I must say that it was really fascinating to receive a product that appears to have old world craftsmanship. There was absolutely no problem in setting up the lighter with the flints ordered. I utilized Xikar butane to fill the tank which was quite easy. The flame adjustment can be conducted using a fingernail and it stays in place. I am very happy with this Kiribi product. It works as advertised and will be gentle on my pipes (which by the way) I buy solely from SPC. You folks are a delight to work with and are truly professionals. Thanks!
Favorite Products