 ARKIE FRED
About Me:
I am retired and enjoy smoking a good pipe.
Badges














Reviews
Cornell & Diehl - Green River Vanilla
best Vanilla Cavendish out there!
I guess I have smoked just about every Vanilla flavored tobacco out there. C&D's Green River Vanilla is hands down my favorite. It burns cool and the flavor is the same, all the way down to the bottom of the bowl. I buy it in one pound bags and the moisture content is always just perfect. Great taste and room note what more can you ask for from your tobacco?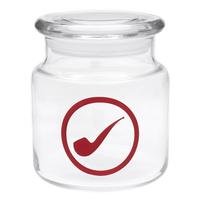 Tobacco Jars - Smokingpipes Tobacco Jar
Perfect!
This a perfect answer to storing tobacco on my desktop. I use two of these jars to keep a couple of my favorite tobaccos easily accessible while working at my desk. They seal well, get the job done and are quite attractive as well.
Pipe Accessories - Columbus Marvel Snap Over Tobacco Pouch Antique Tan
The Perfect Tobacco Pouch
I have used zippered and roll up pouches for years and now I have finally found the perfect tobacco pouch. The Columbus Marvel Snap Over Tobacco Pouch is absolutely the best tobacco pouch I've ever owned. I selected the large one, but they make a smaller one if you so desire. It opens up into a box which makes it easy to fill your pipe without any spillage, which means you don't waste expensive tobacco. Try one and you will throw the rest away. It looks way more expensive than it costs and keeps tobacco fresh foe a long period of time.
Favorite Products
Currently there are no favorite products
Blog's Commented on
A Quick Look at Pipe Finishes
► I started out preferring smooth finishes, but after a few years began to enjoy the lower maintenance required to keep the rusticated pipe clean and looking good.
Shane's Top Five Pipe Cleaners
► Great article Shane! After 50 years of smoking pipes I have learned to run a pipe cleaner through my pipe after each bowl. That keeps my pipes cleaner between cleanings. I have a question for you. I have always preferred Dill's Pipe Cleaners because they do a great job cleaning my pipes and will go through most any stem. Why does no one have them for sale anymore? Keep writing these articles as they are very enjoyable and informative.