 OTHSKIRACER
About Me:
New to pipe smoking. Started late in life. Always enjoyed the room note that my grand fathers and uncles created when they smoked a pipe. Didn't decide to start until last May when I was in Austria/Gemany and met up with a pipe smoker and I enjoyed each time he lit up. Cheers!
Reviews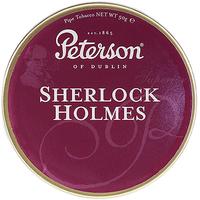 Peterson - Sherlock Holmes 50g
Always come back to this one
I've been a pipe smoker now for almost 4 years. I started smoking MacBaren Mixture Modern and Scottish Blend and ventured into a range of aromatics. I've tried many of the Peterson. I alternate between the different types and always come back to Sherlock Holmes. That says it all for me. Nice room note, taste, and flavor. The wife likes it too.
Favorite Products
Currently there are no favorite products