 Reviews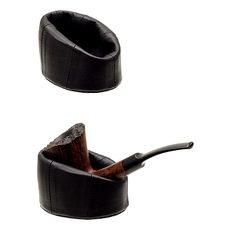 Pipe Accessories - Leather Pipe Stand
Very Nice
I bought a couple of these. They work perfectly. All my pipes fit well. Straight, bent, heavy , light - they are all held just right. The surface grips the pipe so that it does not even slip around. It plops right in and stays exactly where you put it.
Pipe Accessories - Single Pipe Stand
Nice Little Pipe Rest
This little stand certainly met my expectations based upon the cost. It is about 2" x 4". It holds 5-6" straight or slightly bent pipes nicely. It will not hold more strongly bent pipes. Also it would not work well for anything beyond 6" or anything chunky.
Favorite Products
Currently there are no favorite products