Hamzah R.
About Me:
I have been smoking pipe since I was eighteen years old and I have a nice collection of pipes. I enjoy smoking Escudo, Three Nuns and Dunhill.
Reviews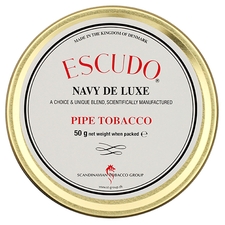 A & C Petersen - Escudo Navy Deluxe 50g
Irresistible Pleasure
I have been smoking this tobacco since a long period of time. The thing I like most about it is the kick. It gives me such a great pleasure when I smoke it with my Expresso coffee. In addition to that the peppery taste of the Perique that I can not describe in words which is a mixture of different combinations. When it comes to the Virginia, do not ask. It is so high quality that adds more than expected to the taste. Smoke Escudo. Enjoy the taste of the music and relax in a different world.
Favorite Products
Currently there are no favorite products