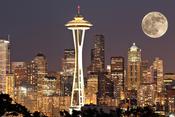 Reviews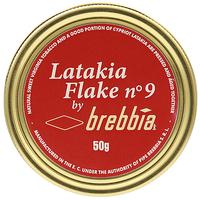 Brebbia - Latakia Flake 50g
Almost there.......But not quite
The original reason I purchased this blend is because I read in a review somewhere that it was comparable to Penzance. Okay I'll try it. I opened the tin last night and was greeted with an aroma that had me raising my eyebrows. Okay, maybe....The flakes were all tightly compressed together making it tough to pull out a single flake intact. Okay, kinda.........The flake was about the same height but just a little wider. Not as delicate as EP on the crumble but not difficult like SGF's. Moisture content was good and allowed for smoking right out of the tin. I packed my bowl, fired up and was pleasantly surprised with the flavor profile. Not to strong on the Latakia and a nice sweetness provided by the Virginias. It was much closer in comparison than the other "Penzance like" blend that was mentioned to me. Charles Fairmorn's Lancer Slices. A good smoke in itself but not as well rounded, matured and smooth as the mighty Penzance. If your looking for a pacifier until you can get your hands on the real deal then try a tin a see what you think. Update: 6/29/15 Well, after smoking some Germains Special Latakia Flake and then going back to this, I realized how far off this stuff was from Penzance. A fool I was trying to compare the LatVa blend No9 to the Great One. The GSLF was much closer in flavor profile and tin note. Basically a "Penzance Lite"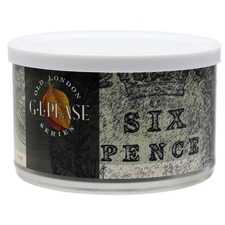 G. L. Pease - Sixpence 2oz
Expand Your World......
I agree....WOW! Very nice. I had read about Sixpence. I ordered a tin and anticipated it's arrival. Finally in hand, I peeled back the top to reveal a sweet, smoky and savory scent. A very unique presentation. Shredded flakes of goodness. Gently I pulled a few strands apart and loaded up......I struck a match, puff puff.......ahhhhh Magic! It smoked great right out of the tin. Excellent flavors all the way down. Almost a sweet meaty flavor on top with a mild pepper kicking in near the end. No bite, no BS! This is a fine smoke. I can only imagine this after a little cellar time....I'm ordering more and can't wait to share with my fellow Seattle Pipe Club members.
Favorite Products
Currently there are no favorite products