 William W.
Badges





Reviews
G. L. Pease - Quiet Nights 2oz
Absolutely great
With the pending loss of my beloved nightcap I have been looking for another rich and deep english. Here it is, at first I bought a tin 8 months ago and was not a fan, but after some sitting time man it is great!
Dunhill - Nightcap 50g
The Best
This is my go to smoke. At least 3 times a week I enjoy a bowl full. Not a power hitter like some might say, this is smooth and amazing. If you enjoy lat forward english this is your smoke.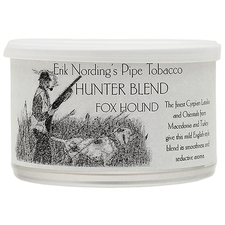 Nording - Hunter Blend: Fox Hound 50g
simply wonderful
This is a great blend for early in the day or even when you want something with just a hint of sweetness. the burn is cool and just simply a wonderful smoke. smokey, sweet, and delicious
Favorite Products