 CAYUGAJIM
About Me:
I am a tobacco enthusiast.
Reviews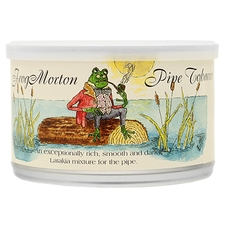 McClelland - Craftsbury: Frog Morton 50g
Kudos.
My first blend from McClelland. This is a beautiful smoke. No issues of any kind lighting and honestly the smoothest blend I've had the pleasure of smoking. Certainly not the apex of flavor, however, Frog Morton is delightful and interesting with a cool, smooth demeanor. Of course, the smoky lat is in the forefront while the VA and the orients take a subtle backseat. Overall an appetizing smoking experience. I'll be looking forward to McClelland's variety of tobacco on my journey to find the one tobacco that makes me never want to put my briar down.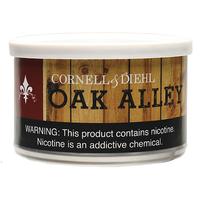 Cornell & Diehl - Oak Alley 2oz
Hmmm.
Maybe I'm new to this. Maybe I'm smoking this out of the wrong briar. Maybe my briar hasn't been broken in properly. Whatever is the case, in my pursuit of a tobacco to satisfy what I desire in flavor, this isn't it. Albeit flavorful, I suppose, I am in search for a much more deep and complex taste that intrigues and satisfies my pallete. This simply does not. Take my review with as little weight as your lightest pipe as I am surely an amateur to say the least, however, if you find yourself new to the enjoyment of tobacco by means of pipe; reserve this mixture for a period when you are more seasoned and perhaps your briar the same. I will hold this in a mason jar, lid sealed tightly until said time has elapsed. Maybe then the enjoyment spoken of in other reviews will delight me the way Oak Alley has graced them. Cheers!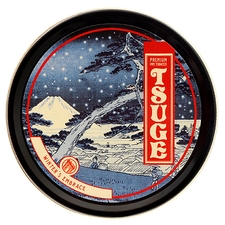 Tsuge - Winter's Embrace 50g
Winter's Embrace - A calm and complex Virginia.
The tin art alone on this tobacco is worth its weight in tobacco; however, what a wonderfully complex straight virginia this is. Bright tan and dark brown colored ribbon cut virginia tobacco announced itself with a fresh scent of deep raisin upon initial whiff. The texture of this tobacco was that of a dry sponge, having a nice bounce with enough moisture content to smoke right away, at least in my humble opinion. Winter's Embrace was packed nicely into the black and gold 50g tin and I found myself almost unpacking it from the tin in scrapes along the top after removing a plastic covering from beneath the paper liason between the tobacco and the tin. The charring light was as it should be, short and productive and the continuing smoke I enjoyed through my Straight Billiard Vauen Sword released a variety of complex, deep natural flavors that never bit and stayed appealing until I was finished smoking. Although nothing mindblowing or deeply sensational, Winter's Embrace is truly a superb smoking and tasting tobacco that I would not only recommend but will surely purchase in the future.
Favorite Products