 LANNARKGENT
About Me:
35 yr pipe smoker that is a Latakia fiend
Reviews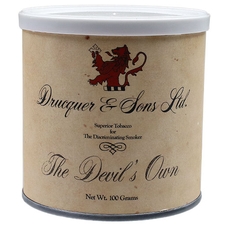 Drucquer & Sons - The Devil's Own 100g
Slightly Miclassed, but Wonderful
Ima smoking my way through all of the GL Pease Blends, including the Dreuqer & Sons blends. This blend is a mild Latika ,Burely, and cavendish blends. I would not necessarily classify as an English blend as the Burley flavor and difficult to describe citrus notes tend to prevail. Fine flavor.
Favorite Products