 Reviews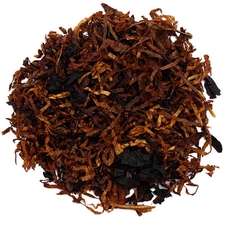 Lane Limited - 1-Q
Not what I expected
If you're a new pipe smoker and trying to find your style, you'll more than likely give this a shot. I thought from the descriptions of this that I would be an aromatic smoker but after trying this, I'm going to have to reconsider. Opening the bag and giving it a sniff is delightful, it smells of chocolate, and vanilla, and maybe even a honey like sweetness. Now onto my major gripe with this stuff. Artificial humectants are in heavy use in this blend. I tried to smoke it as it was out of the bag and it burned well, but I received very little flavor. The amount of moisture also murdered my tongue, no doubt steam had a role in it. The flavor that I did get was very good, mostly chocolates and sweetness with a decent generic tobacco flavor coming through. I attempted to dry the tobacco out on a plate for an hour and it didn't seem to make any difference. I checked on it periodically for several hours and then decided to leave it out all night while I slept. After waking up nearly 9 hours later the tobacco was still as moist as when I first laid it out. This stuff is too chemical laden for my tastes.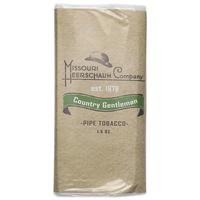 Missouri Meerschaum - Country Gentleman 1.5oz
Really like this stuff
At first I thought that this blend was going to be mediocre because I thought it would be like a drug store blend. It's not even on the same playing field as drug store OTC blends. The very first thing you will notice when you open the pouch and give it a pinch is the complete lack of propylene glycol. This is real tobacco here, and if there are additives they are tastefully chosen. It has a definite 'dark' smell to it that is very pleasing, along with quality virginias. It came to me with the perfect amount of moisture and lights very well. The dark fired Kentucky and the Perique add a very deep and 'dark' taste to it without being overpowering, and the bright and red Virginias really round it out and bring it all together in a very satisfying smoke. I enjoyed this thoroughly and will keep a pouch on hand.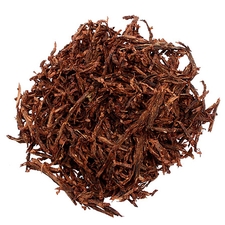 Sutliff - 212 - Burley Delight
Pleasantly surprised
I'm a new pipe smoker so take from it what you will, but this blend is very pleasant. The tobacco has a very peculiar sweet chocolate smell in the bag. It is easily 'rubbed' into finer bits and is easy to pack. The moisture level is perfect and I was able to get the pipe to smoke all the way through with only 1 or 2 relights after the initial charring. The smoke is smooth and creamy with a very nice sweet taste on the palette. There are subtle hints of a cocoa undertone, and zero tongue bite. 4 out of 5 for me.
Favorite Products
Currently there are no favorite products