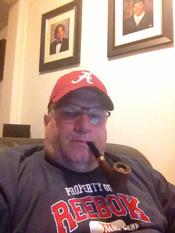 G MONEY
Badges


Reviews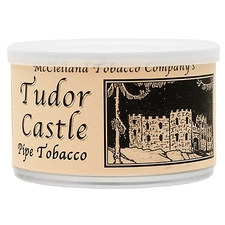 McClelland - Collector: Tudor Castle 50g
Really Like this flake
I really like this one. I sometimes just take a few flakes and fold them in half and stuff em in my pipe and it smokes great. I also break it up. either way it's a hit. Easy burning, no bite, burns clean to the end. Highly recommended
Sutliff - Barbados Plantation 1.5oz
BINGO!
I ordered this only because I sell and enjoy Mount Gay Rum which is THE Premium Rum from Barbados. I had to try this blend whether it actually had Mount Gay used in it or was just part of "the story". Doesn't matter. This is really delcious stuff. Great vanilla and enticing caramel notes from the tin, and a heavenly "I can't wait to have another bowl of this" taste while smoking. No tongue bite. This jumped up into the top of my rotation. Quite a find for something I ordered as a goof, I ordered 4 more tins and few other types to try as well. Very good price on the Sutliff Private Stocks. Thanks Smoking Pipes, you guys always deliver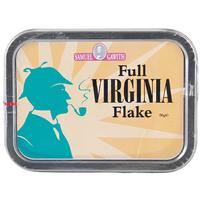 Samuel Gawith - Full Virginia Flake 50g
Finally Figured It Out!
I had to try this one. All reviews from any pipe blog or website had given it great reviews as far as it being a great Virginia and must have "if you can find it" tobacco. Like most reviews said, it needs to dry out and it takes a bit of playing with if you are going to roll it out in your hand. I rolled a few bowls out, let it dry, and it is really good stuff. I read one review where they said the cut it into cubes. This was my AHA moment with this one. I took out two flakes, cut it into tiny cubes, let it dry for an hour and damn if this isn't the creamy, sweet Virginia I was looking for. If you had problems with this one, try the cube cuts and letting it dry and IMO you will love it. Enjoy! Oh yeah, stock up when you can
Favorite Products