 RYANAK
Badges




Reviews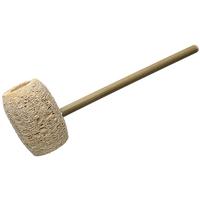 Old Dominion - Laughing King
Sweet Cob
What a pleasant surprise! This was a sweet, easy smoke right from the first light. I wasn't sure about the reed stem, but it's comfortable, and the draw is great. This isn't competition for MM... it's a completely different experience. The narrow chamber was perfect for a folded flake and there's just something about a cob with sweet Virginia that is comforting. Highly recommend. Give one a try.
Tampers & Tools - Tsuge E-Star Long Tamper
Simple quality
By far my favorite tamper. Simple and perfect. There's something about the long length that makes tamping especially satisfying, in pipes of all sizes!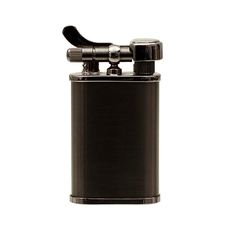 Lighters - Kiribi Kabuto Short Black Nickel
Great quality... but...
This Kiribi Kabuto Short was a wish list item for me for quite a while. I finally decided to take a few dollars from my "foolin' around money" and treat myself to what I hoped would be an upgrade from matches, a beloved Zippo, and thumb-toasting Bics. The finish of the black nickel is dark and deep and at the same time looks both contemporary and timeless. The construction quality is great, and has a solid feel in hand. After a week of constant everyday carry, all the screws are still tight and the flame adjustment is right where I set it. The sound of the cap opening and closing is really satisfying as well. The little wing is pretty handy. The angled flame makes a huge difference in lighting up a pipe. I was skeptical, but I'm now a true believer. And no noticeable flavor imparted on the tobacco. Carbon tends to build up quickly, but that's addressed with a quick swipe of a pipe cleaner now and then. There's a couple good "Daily Reader" posts about cleaning, maintaining and adjusting these lighters, so take a look if you haven't already. Really a satisfying lighter with one little quibble... The size is pretty awkward for me. I bought the Short with the thought that it would be a little bit handier for everyday carry than the full sized Kabuto, and it is that. Since the size isn't listed in the description I'll post it here for other buyers: 2-3/16" Tall 1-1/8" Wide 7/16" Deep (Thick) That's the height and thickness of a Zippo... just a bit narrower. This is what I assumed and was hoping for, but wasn't sure at the time I placed my order. Zippos are a perfect sized pocket lighter, so the Kaboto Short should be perfect too, yeah? Not for me. A Zippo is opened, closed and the flint wheel struck with your thumb without really any change in hand position. Your index and middle fingers have a sure grip on the lighter body and your thumb does all the work - swings the cap *CLINK*, strikes the wheel *SHICK*, then closes the cap *CHUNK*. The Kabuto has that nifty wing to open the cap. With the direction the flint wheel needs to be turned to spark, for a right-hander this puts the wing right at your index finger. So you click open the cap with your pointer on the wing, then strike the wheel with your thumb. That leaves just your middle finger gripping the body of the lighter against the meat of your hand. And you need to rotate the lighter to get the flame to the bowl. I keep dropping the damn thing! Ha. There just isn't enough lighter to grab and I have fairly average-sized hands. I've even taken to practicing (I kid you not!) with the lighter to try to get used to the mechanics and build some muscle memory, but I still drop this lighter fairly often. Occasionally when driving. In my lap. While it's lit... Overall I really like this lighter. But the size is awkward for me. I really wish I had bought a full-size Kabuto, a Takara, or the slim Kenshi. Live and learn. I'm truly impressed with Kiribi so I'm sure one of the others will come along eventually. Once my "foolin' around money" account has been replenished. Until then I'll keep practicing and hoping I don't set my lap on fire in the truck.
Favorite Products