 EVAN
About Me:
Love a healthy dose of oriental tobacco and Latakia. G.L.Pease Caravan is the best I've had so far. Hate glycerin cases. Most prized pipe to date is my Randy Wiley Galeon. Tobacco suggestions welcome!
Badges






Reviews
G. L. Pease - Regents Flake 2oz
Transporting
Pressed Virginian along with raisin and a bit of plum on the tin note. Tinned in June and is moist and perfect smoking right upon opening. Raisin gives way to creamy vanilla and nutty melodies while the orientals interject their spice and arid woodland themes. The sweetness of the pressed reds and brights weave in a soothing refrain. If the orientals mellow just a bit more with a little aging, I can't imagine a more perfect Va / Ori blend.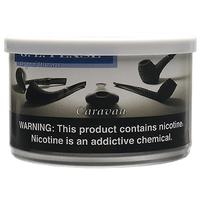 G. L. Pease - Caravan 2oz
One of the Best
Just finished the last of my 2012 stock. Campfire and leather. Then smoked meat and cheese. Then mulled wine and spice cakes. Then an elderberry brandy. Every bowl is a vacation in the Carpathians.
Two Friends - English Chocolate 2oz
Perfect
Great blend of Va & Lat with a mild natural cavendish. True to C&D / GLPease form there is no synthetic sugar taste. Excellent balance and flavor. Just popped a tin from 2015. You couldn't ask for a better bowl on a cold November night! And if you happen to have some blending latakia around, I recommend dropping a pinch in for some added awesome.
Favorite Products