 Reviews
Sutliff - Cabaret Rouge 1.5oz
Very Nice!
Very smooth, and sweet aeromatic. I've tried many of Sutliff's other aeromatics too, but this one seems to be one of the best all around.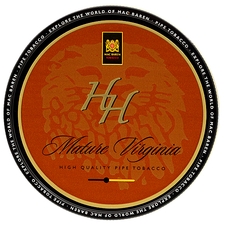 Mac Baren - HH Mature Virginia 100g
Very Nice
Great taste, and burns smooth with no tongue bite. Simply wonderful! Seems to get even better with time too.
Mac Baren - 7 Seas Royal 3.5oz
Very Good
This was a great blend between good high quality tabacco taste and aromatic aroma. It's very smooth for an aromatic blend, and yet burned great right out of the tin.
Favorite Products