 LAST CALL
About Me:
smoker and grower of fine tobacco
Reviews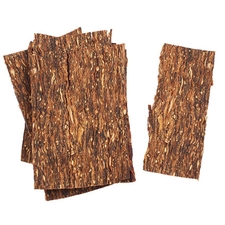 Peter Stokkebye - PS400 Luxury Navy Flake
Worth Cellaring
Bought 1.5 pounds not long ago and am down to 1/3 of that now because I keep going back for more of this delicious, satisfying blend. Medium strength, has never bitten my tongue (let it dry out a bit before smoking), has subtle sweetness and the Perique adds spice. This is NOT an aromatic blend, yet it delivers flavors, aromas, spice and more. I'm working overtime in order to scoop-up as much of it as possible at its current bargain price 'cause this is a wonderful opportunity to cellar a real classic. Update: Just had a few bowls of this blend that I cellared 18 months ago and it is some fine smoking. More mellow for sure and not as rowdy as when it was younger and fresher. The Perique has toned down. It is a bit less spicy but still there and tastes great. The only problem is that I've come back to get more - and it's outta stock!!!
Favorite Products