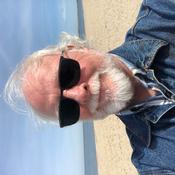 VINNIE799
About Me:
I AM. Retired Correctional officer. 65 yrs old. Sober. Somewhat sane. Prefer Italian and French pipes, why I haven't a clue; they breed while I sleep
Badges







Reviews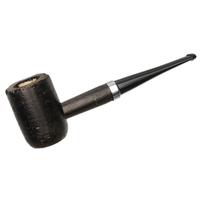 Missouri Meerschaum - Night Rider Washington
Disappointed
I just recmyFirst NightRider cob As ismokedmyfirst bowl the blakcameoff onmyhand Thats. All I'm saying Thankyou
Solani - Aged Burley Flake - 656 50g
More Perfect
I've been smoking ABF for several years and can't seem to keep enough around that I don't have to ease up towards the end of my pay period so I don't run out before the next order arrives. This flake comes in a little moist for me although it'll smoke fine straight from the tin. So, I found that if I let it air a bit under a desk lamp for about 20 minutes it's even More Perfect a smoke. Slim wide flakes that I find are a bit much due to it's strength but using just a half at a time in a medium briar is just right for me. Now, the biggest reason I am writing this review is that I smoked a tin of it that I somehow squirreled away a year or so ago( I do date the tins as they arrive), and it was nice dark flakes and smoked exquisitely. I finished THAT tin and opened another that just came in last week and I noticed that the newer tin is much lighter in color. And has a very slight nip in the taste. I can only figure that the other tin had aged and the lighter burleys became darker and smoother I would almost say that the tobacco that became darker might have been a pinch of Virginia? Nah, t's Aged Burley Flake right?! Anyway, if you can hide a few tins from yourself you won't be sorry.
Favorite Products