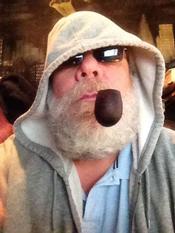 BIG 1
About Me:
Navy Vet, love English blends, Flakes and Va/Per
Badges







Reviews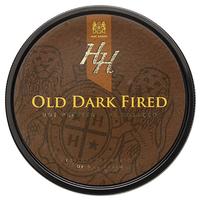 Mac Baren - HH Old Dark Fired 3.5oz
Wonderful Lil Flake
A dark brown flake with some light marbling that is cut with great precision, the tin note is earthy, slightly Smokey and meaty. To start this off right, I slightly rubbed this flake out into my tobacco tray and allowed it to sit in the open air for 30 minutes before loading my pipe. After loading this slightly rubbed and aired-out flake in my briar poker, I began the char light, and after two char lights its going fine. It has a dark nutty flavor like that of a roasted brazil nut with just a slight sweet Virginia taste and aroma sneaking in the back door, the retro hale brings a spicy fermented pepper note to the party, what a treat! As I work my way down the bowl, this tobacco gets better and better leaving me wanting more. To me the burley takes the lead here and never completely wavers to the Virginia, however the Virginia stays in tack with just the right amount of sweetness. It burns cool. No wet mess at the end in my pipe. I have many Mac Baren blends in my cellar, this blend to me, ranks right up there with HH Matured Virginia and HH Vintage Syrian.
Favorite Products