 Reviews
Sutliff - B34 - Sacher Torte
buy some just to smell the tobacco!
the tobacco is average to taste and smoke, not much sticks out. everyone around you will fall in love with the smell of the smoke, and to smell the unsmoked tobacco is amazing. smells like gummy cherries and its just divine. worth it just to smell!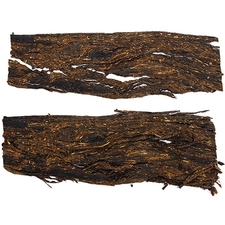 Gawith Hoggarth & Co. - Bob's Chocolate Flake
woodsy, but not chocolate-y
the taste and smell of the smoke is very woodsy and "handsome", no chocolate flavor but its very good. not too strong of a taste and its very enjoyable.
Favorite Products