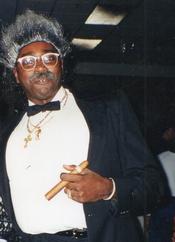 S8NTSFAN
About Me:
Just a guy who loves cigars and pipes.
Badges












Reviews
Warped - The Haunting 2oz
Not Disappointed!
Being one that goes back and forth with cigars and pipes, I'm always searching for a nice cigar leaf blend and The Haunting fills that desire. The pre-light aroma is nothing spectacular but it is alluring. As is the pre-light draw, which immediately yielded the Criollo flavors. No need for a "drying" period as it comes ready to pack and ignite. After-light draw, the natural sweetness is present with the recognizable flavor of the Virginia's. I classify it as a medium-bodied tobacco, with a nice medium to full flavor. No bite, decent temperature and rests well on the palate. Halfway through the bowl, it does pick up, but not overwhelmingly. The room note is quite pleasant, and there's no lingering aftertaste. I'm happy I purchased a couple of tins and I've added my name to the "in-stock" alert so I can pick up more. I also think a bit of age will make it even better. Nice job with this collaboration, and for cigar lovers wanting an intro to pipes, this is recommended highly.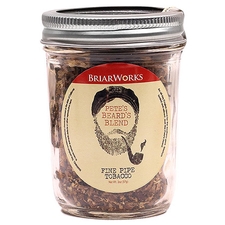 BriarWorks - Pete's Beard's Blend 2oz
I'm Diggin' It!
As advertised, this is a tobacco you could smoke all day. Very flavorful, great aroma, and for an English blend, very little bite. I smoked some in a Cob, a Briar and a Pear wood and it was awesome in each. Highly recommended.
Favorite Products