 DPS
Badges





Reviews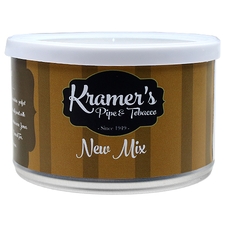 Kramer's - New Mix 50g
My go to English blend
This is what I think of when I think English blend. This is balanced and smooth. The perique keeps it interesting all the way through and the Lat is like a smokey old friend. It doesn't bite when I puff it quickly. It is available in bulk and gets better with age. What's not to like? Absolutely wonderful.
Cornell & Diehl - Pirate Kake 2oz
My Favorite
This is a wonderful blend that scratches the Latakia itch for me like no other. The burly and Orientals are there to round it out a bit but the star is the smoky lat. Sometimes this is the only thing I smoke all day. I find it starts to mellow out a little after six months so I keep a stock on hand for aging. It gets better and better with time. I love it!
Favorite Products