 Reviews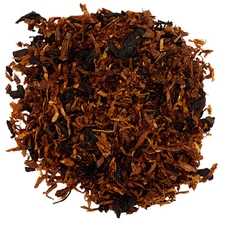 Sutliff - Frosty Mint
Loads of mint
It will melt your face off in the beginning! Be sure to store away from your other tobacco or it will all end up tasting like mint. This stuff was toouch for me when I bought it a year ago so I let it sit. Just pulled it out recently and it has toned down a lot! Smokable now, but honestly, it tastes like a menthol cigarette...
Lane Limited - TK-6
Great Aromatic
I Usualy stick to English blends but when I'm in the mood for an aromatic I reach for the TK-6! Sweet, full and smells amazing. Burns quite nicely, and will stay lit. Sweet cavendish with underlying cherry flavor, but blended with burleys so it's not syrupy like full cavendish blends. Highly recommended!
McClelland - 5125 - Coyote Classic Full
Coyote classic
My favorite oriental mixture! Full flavor that is garunteed to take a spot in your rotation of you like Latakia/orientals. Smokey and mildly spicey with a subtle hint of sweetness from the Virginias that grows slowly as you smoke down the bowl.
Favorite Products
Currently there are no favorite products