 Reviews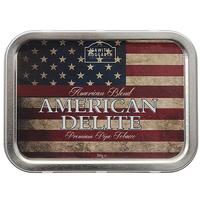 Gawith Hoggarth & Co. - American Delite 50g
Cool and smooth
Tried it in a MM gentleman corn cob with a filter and it was a very pleasant smooth/dry smoke. Stayed lit for a long time with very few relights and I was able to smoke the entire bowl with very little dottle left. Beginning of the bowl was sweet tasting, towards the middle, it started to get more bold in tobacco tasting, towards the end it seem to give a minty aroma. Interesting.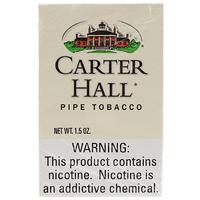 Carter Hall - Carter Hall 1.5oz Pouch
Actually Pretty Good
I got a very nice nutty flavor. Cool smoke, and stayed lit till the very bottom.
McClelland - Premium Aromatic: Tastemaster 50g
Smells really good
This smells and tastes very good. It's a nice after dinner smoke like a desert. The smell from the tin makes you want to eat it. The room note is very pleasing. I would buy again, but probably look for something similar that is ribbon cut. I found the coarse cut doesn't burn as even and tends to go out more.
Favorite Products
Currently there are no favorite products