 John H.
Badges

Reviews
Borkum Riff - Original 7oz
Fond Memories
The BR TV ads of the 70's (when I was a teenager) made me want to smoke a pipe. Lovely Swedish girls filing and lighting your pipe.....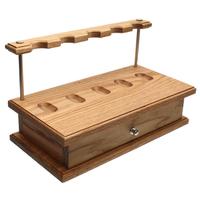 Stands & Pouches - Dove Woodworks Red Oak and Brushed Nickel 5 Pipe Stand with Drawer
Disappointed
Had to return. Holes to attach the upper part of the rack to the box drilled incorrectly. Did not line up. Could not assemble.
Favorite Products