 Reviews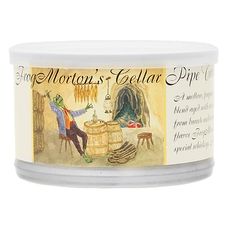 McClelland - Craftsbury: Frog Morton's Cellar 50g
Incredible
In a way I thought I wouldn't enjoy this blend simply because it seems to be most highly toted blend currently out there, its a phenomenon in the pipe world currently. I now understand why, it actually is that amazing. To me the tin note reminds me of eggnog, even though I'm not sure if this is actually an aromatic or not. It tastes unreal, currently my favourite tobacco, I wish I had stocked up on this during the year when I had the funds to. I wouldn't mind a bit of a stronger latakia note in it, but at the same time, McClelland have created something so unique and delicious I wouldn't tamper with it. I recommend this more than anything at this point.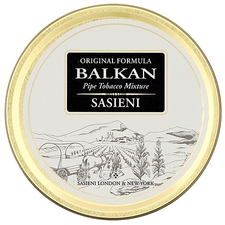 Balkan Sasieni - Balkan Sasieni 50g
Better Than Expected
I thought this would be a somewhat mediocre blend, I thought this because of how its almost half as much money as other certain brands, but in all honesty, this blend is phenomenal. To the degree that I went out and bought myself several tins. Highly recommend for any Latakia blend lovers.
Favorite Products
Currently there are no favorite products