Reviews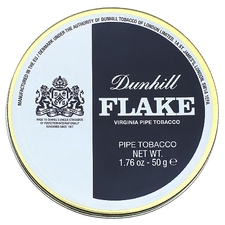 Dunhill - Flake 50g
Singular in purpose; Virginia tobacco at its best
I am at a stage in pipe smoking where I still feel like there is an entire world of tobaccos to try. This is the first tobacco with which I seriously contemplated buying a cupboard full of tins! It is Virginia perfection. Not Virginia + Perique, or Virginia + oriental and/or Latakia, the fine Virginia leaf doesn't have to share the space with anything else. Glorious! You must try it! I just can't picture someone being disappointed with Dunhill Flake.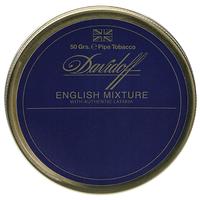 Davidoff - English Mixture 50g
Spicy flavor for the cigar lover.
Spicy. Fills the nose -almost to the point of pain- with a spicy aroma. As a cigar smoker, that goes in the "good things" category for me. If you are bored with your current collection of tins or if you are going broke smoking those Rocky Patel's, this is the smoke for you.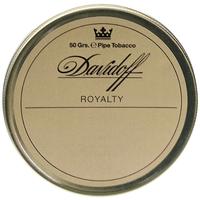 Davidoff - Royalty 50g
Perfectly balanced Latakia flavor
I am a recent convert from cigars. Though I've always had a pipe, I usually smoked tobacco with names like "Blackberry Cordial" -you get the idea. I recently smoked my friend's Dunhill Morning Pipe tobacco and loved it. This Davidoff Royalty is -to me- even more of what Morning Pipe offers. Smells like old brick chimney out of the tin, but smokes with this creamy smoothness with just enough smokey Latakia to never let you forget it's there. No bite, no bad aftertaste. I love it!! It is my new go-to smoke. I used a Petersen System Pipe, packed on the tight side, lit just in the center of the bowl and kept it at a light burn. Amazing.
Favorite Products