 Reviews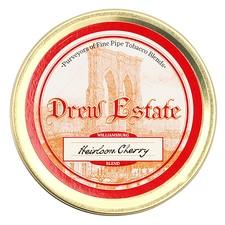 Drew Estate - Heirloom Cherry 50g
One of the best cherry cased
I have to agree with Rodney K. Upon first opening I didn't love it it had a Plasticine aroma that wasn't too pleasant. However, after a couple of weeks it really seemed to mellow and produce a beautiful sweet cherry flavor that lasted through a solid 3/4 of the smoke. Cherry is a very subjective flavor and you either love it or you hate it, but if you like it this is one of the best.
Solani - X - Sweet Mystery 50g
Sour Sweet
I found it to be a pleasant smoke, here is a slightly acrid sour sweetness that I'm sure is right up some smokers' alleys. For me I didn't love the flavor profile, but that is completely subjective. Another quality product from Solani, but it just wasn't particularly my bag.
Favorite Products
Currently there are no favorite products