 Reviews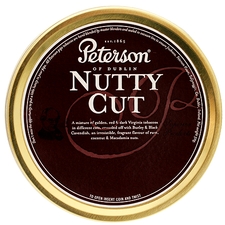 Peterson - Nutty Cut 50g
Too rummy
It smells wonderful in the tin, in the mouth, and out in the air. I cannot recommend this tobacco enough. The flavor is balanced, though I wish it was a bit nuttier.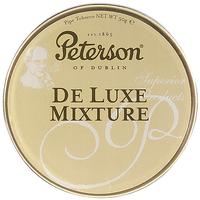 Peterson - De Luxe Mixture 50g
smooth and creamy
This is a wonderful aromatic that tastes almost like it smells. It goes very well with coffee and the honey really rolls off the tongue. The walnut is quite present, though I would have preferred it to be nuttier. I recommend this blend especially for novice smokers.
McClelland - Premium: Easy Street 50g
Very sweet
My first McClelland and it was a wonderful smoke. The sweetness of this Cavendish was wonderful and the nutty part comes out very subtle. I've only smoked Thomas Hinds custom blends up until now and I have to say this was a wonderful switch. The only thing keeping me from giving a 5 is that I feel I haven't smoked enough kinds of tobacco to compare properly.
Favorite Products
Currently there are no favorite products