 Reviews
Cornell & Diehl - Sun Bear Tupelo 2oz
Interesting....
I wonder how all the Chinese folks know how this tobaccco smokes when it's just been released? Thanks for crafting a bigger batch this time so we in the US can get it. Looking forward....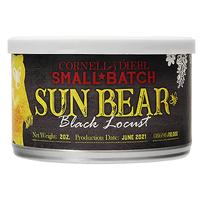 Cornell & Diehl - Sun Bear Black Locust 2oz
Disappointed
I guess the published 07/20 at 12 AM start of sales wasn't correct...
Favorite Products