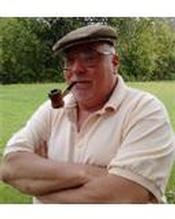 Reviews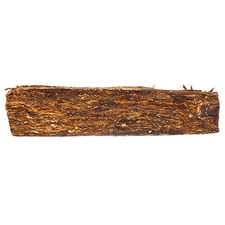 Gawith Hoggarth & Co. - Ennerdale Flake
A nice, and a little unusual smoke.
I had heard of Lakeland blends, so I thought I would give one a try. On the advice of other smokers, I selected this blend as a good representative of the Lakeland-style tobaccos. I was not disappointed. Upon opening the zip lock baggie, my first impressions were, as I had been previously warned, of laundry soap, or rather the fragrances they add to it. Perfumy and floral, like being at the Laundromat when everyone is washing clothes. Not unpleasant, just unusual. I am guessing this is from the Lakeland Essence that I hear so much about. It was interesting. I rubbed it out and loaded it into one of my beloved Missouri Meerscham cob pipes, and fired up. It lit easily and well. and quickly settled down to a nice, medium bodied smoke, a bit lighter than Louisiana Flake (my favorite..), but still strong enough to have good flavor. The perfume room note faded to the background quickly, leaving a nice clean tobacco room note with just a hint of vanilla. The taste was medium sweet, and not perfumy at all. There were some mild top notes of vanilla and fruit, maybe raisins??? All-in-all, a very enjoyable smoke once I got used to it. I did catch a little wisp of bitterness, but when I cleaned my pipe, I noticed the filter was very nasty-looking, so I probably forgot to clean the pipe last time I smoked it. I would suggest starting with a clean filter the first time you smoke this, to give it a fair chance. It never bit, and burned all the way to the bottom with no re-lights, and left a fine grey ash. This is a fine smoke, especially if you are looking for something a little off the beaten path. It's not sweet enough to discourage anyone that doesn't like sweet tobaccos. I would recommend this blend to anyone, without reservations. I will probably keep some around for when I want a break from my Louisiana Flake. I gave it a 4.9 rating instead of a perfect 5 only because..well, I really love my Louisiana Flake. What can I say? Everyone can't be on top. Your mileage may vary.....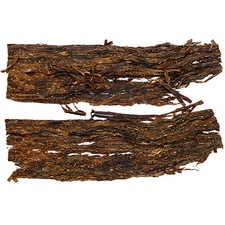 Gawith Hoggarth & Co. - Louisiana Flake
The best smoke I have ever had.
There some things in life that are just right. Like when you hit a baseball right on the 'sweet spot' of the bat, and you know it's gone...or when you are kicking a field goal and you catch the football just right with your toe, and you know it's right in the groove. This tobacco is like that. When it arrived, it was not in a fancy package with artistic pictures.It was a plain zip lock bag. In it was an unpretentious, but nice-looking solid brownish brick of tobacco. Appearances can be deceiving. Upon opening the bag, my sense of smell was overwhelmed by delicious notes of cocoa and nuts, and a clean pure tobacco aroma. It smelled so good I wanted to eat it, rather than smoke it. No kidding...this is some high-quality stuff. I rubbed it out and packed in one of my beloved Missouri Meerschaum Cob pipes, and applied fire. it took a bit to get it burning just right, but my diligence was more than rewarded. It quickly settled down to a rich and very flavorful smoke with a great natural sweetness from the tobacco, a little spice from the perique, and gentle caresses of cocoa. The room note was outstanding, with a clean tobacco smell and overtones of cocoa, without being overpowering. It stayed that way to the end. It never burned, gurgled or tried to go out and burned to a fine clean ash all the way to the bottom of the bowl. The only bad part of is is that the smoke did come to an end, sadly. I couldn't wait for my next bowl of it. When you order this, be sure it is a large quantity, because you'll be smoking it a lot...... Of course, if you are not fond of sweet tobaccos, this may not be your cup of tea. But the sweetness is not from casing. Just the great tobacco they used. You might want to give it try, anyway.
Favorite Products
Currently there are no favorite products