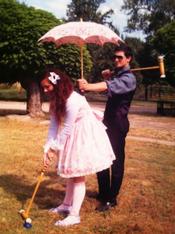 PRINCELYPIRATE
About Me:
Currently a college student who, through a series of circumstances very probably closely orchestrated by the pipe smoking god himself, ended up an avid pipe smoker. I don't claim to be any kind of aficionado by any means, I just like trying, and enjoying new blends of pipe tobacco, and smoke them quite often.
Reviews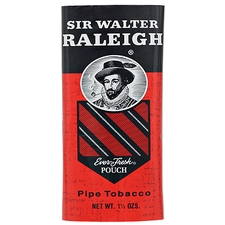 Sir Walter Raleigh - Regular 1.5oz
Mildly Enjoyable
I stumbled upon Sir Walter Raleigh, and saw the tradition statement, and simply had to give it a go. Upon opening it and smelling the tobacco (my personal "new tobacco" tradition) the immediate aroma that struck me was very fruity and sweet. I thought it burnt a little hot, and that may have just been how I packed it in, but the flavor and the aroma were pleasant enough. It wasn't my personal favorite, but it certainly wasn't the worst that I've had.
Captain Black - Original 1.5oz
Excellant for Beginners
I'm pretty new to pipe smoking (I've only been at it for about a year) and Captain Black regular blend was my first tobacco. From the pouch, it has a rich, almost vanilla-esque aroma that makes your lungs tickle with anticipation. Granted, at first I had some difficulty figuring out how to keep it lit, but once you master the packing technique and let it dry for a short while, it's quite easy. Heavily recommended for beginners; it has a soft, mellow, somewhat sweet flavor and a cool after taste with a slight hint of vanilla. When burning, has a rich aroma that will always arouse inquiries as to what you are smoking.
Favorite Products
Currently there are no favorite products