 Reviews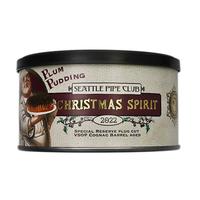 Seattle Pipe Club - Christmas Spirit 2022 4oz
Maybe the perfect Christmas blend.
I like Seattle Pipe Club Plum Pudding Special Reserve. A lot. I like this better. The VSOP elevates it to a new, higher level. I bought 3 tins. Man, I wish I'd bought more. It's gonna be a struggle to make this last 'til next year.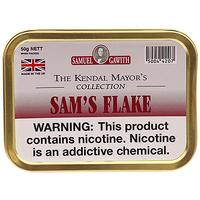 Samuel Gawith - Sam's Flake 50g
The only problem with Sam's Flake...
...is that it's not available in bulk. This is a lovely smoke. A well-blended VOr, if you like Virginia's. The Oriental is decidedly not forward, but provides the kind of support that elevates this blend above even my fave Va's. The topping does what a good topping should - sit quietly in the corner while the tobaccos are talking. Definitely benefits from some drying time - as do most tobaccos, IMO. After a couple of bowls I bought several tins to cellar. Sure glad I did.
Sutliff - Crumble Kake Barrel Aged Series No.1 Limited Edition 50g
Please make this a "limitless" edition
Sutliff needs to get a steady reliable supply of apple brandy barrels so that this stuff is available all the time. It's tjust cruel to make me wait when I want more
Favorite Products
Currently there are no favorite products