 Reviews
Macanudo - Hampton Court Cafe
Wonderful, mellow cigar
This is a wonderful cigar with mellow smoke and consistent burn. Comes in cedar lined aluminum tubes that gives the tobacco a nice scent. Very nice cigar.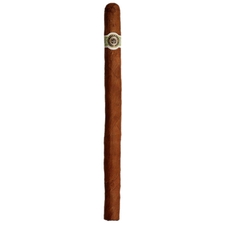 Macanudo - Portofino Cafe
Mellow smoke
This is a mellow, consistent cigar. They can be purchased in aluminum tubes that are cedar lined which keeps them properly humidified. The cedar gives the cigar a delightful scent. One of my favorite cigars.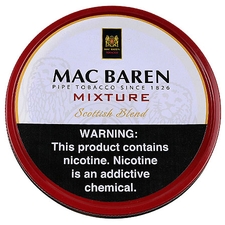 Mac Baren - Mixture Scottish Blend 3.5oz
Great blend
Scottish Mixture is my "core" tobacco choice. It has a complex set of flavors with the medium spectrum of flavors. The tobacco flavor comes through, but it is the light aroma and room note that I enjoy so much. There is not Latakia for you English blend advocates, but it is a very well balanced blend that I come back to as an old and faithful friend to relax with, smoke after smoke. When it dries out a bit, add a couple of drops of Scotch to your tin to freshen it up! And Enjoy!
Favorite Products
Currently there are no favorite products