 Reviews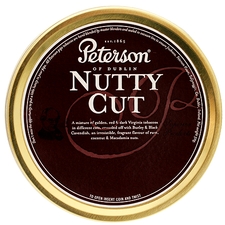 Peterson - Nutty Cut 50g
Amazing Aromatic
The smell is very pleasant. And the aroma is so satisfying. I dont know what else to say but that I would buy it again.
Dunhill - Elizabethan Mixture 50g
Smooth
Smells innocent enough. The taste of lemon subtly shines in this one. A very refreshing and smooth smoke.
Dunhill - Nightcap 50g
Similar to Frog Morton
The smell when you first open your tin is overpowering. As said by someone a few posts down, it smells like a campfire. Very heavy smelling. As for the taste I dont care for it too much. I smoke a lot of aromatics so that is probably why. This isnt a bad blend. Its very rich. I'd smoke it again.
Favorite Products
Currently there are no favorite products