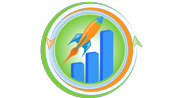 About Me:
Creative Design Solutions; World Class Graphic Design, Social Networking Solutions, Brand Development, Web Exposure, and Lead Generation are some of the services we offer.
Reviews
Dan Tobacco - Devil's Holiday 50g
Outstanding
I am fairly new to pipe smoking and smoking pipes has been amazing. Today I received my order of devils holiday. This is my first "tin" of tobacco. Usually I buy from my local tobacconist (no tin its always bagged) and the only other product I bought was 250g of blue note (no tin). I have been smoking blue note for the last few weeks. Smoking pipes included a FREE SAMPLE of lanes HG-2000 which I always wanted to try so I'm thrilled and was not expecting a free sample. This tobacco is my new favorite even more so than blue note. This tobacco is extremely smooth and flavorful in my honest opinion. I am definitely going to have this in the permanent rotation. When the tin was opened I immediately was struck with the most smooth and fruity smell almost like cup cakes. The smoke was super cool and enjoyable. This is my new favorite and I cant recommend it enough.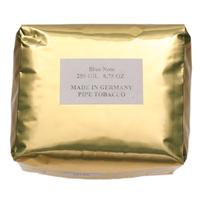 Dan Tobacco - Blue Note 250g
Blue Note 250 grams
First of all I have to say that smokingpipes.com answered my questions promptly and the customer service here is amazing. Fast shipping. Great product. A+++ Okay so this is my first time smoking blue note. I am new to smoking pipe. I tried to get a tin of Blue Note but it seems that everywhere on the internet right now is out of stock. I left a hefty pinch out to dry for about 20 mins. Immediately upon opening the bag I was met with a very distinct smell that i couldn't quite put my finger on. I noticed that the tobacco was a little chunky. There was super fine powdery bits but the majority of the blend had larger "chunks" or "pieces" of tobacco. I apologize if my terminology is not yet developed. I packed my peterson pipe using the method that tamps down in 3 layers. The flavor is lovely. In the beginning I had a hard time getting smoke from this tobacco. My peterson was glowing red but there was little smoke. I am sure it was a novice error and my fault. At first I thought it was my pipe being cracked but i looked it over and no cracks. I then loosened the tobacco and got plenty of smoke. It seemed to burn fairly loose. I enjoyed this tobacco and will most definitely buy it again.
Favorite Products
Currently there are no favorite products