PHILLYGASGUY
About Me:
Philadelphia area pipe and tobacco enthusiast
Reviews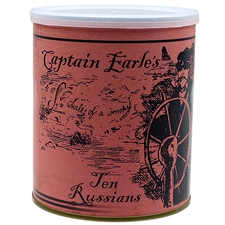 Captain Earle's - Ten Russians 8oz
Ten thousand russians
Wow where do I begin. Very seldom do I take time to type out a product review, so that alone should tell you just how excited I am about Captain Earles Ten Russians. It hits all my marks for a solid English tobacco. This mixture has a very enjoyable and unique flavor along with plenty of vitamin N to back it up. With all that being said I wouldn't consider this an all day smoke but there are already countless other blends out there to fill that roll. This is the tobacco I'll be reaching for nightly to aid in winding down the day. Ten Russians truly is in a league of its own and I would certainly recommend trying some for yourself.
Favorite Products