 William S.
Badges






Reviews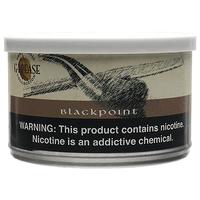 G. L. Pease - Blackpoint 2oz
Good Stuff
This is one of those blends that is good at first, something that a piper can really appreciate from the first bowl. However, by the time you get to the bottom of the tin you are in love. You realize how complex it really is and it builds interest in every bowl. It whispers all of its complexity in ways that are completely relaxing. Non of the components are ever overpowering and in the initial light the latakia is front man but quickly takes a seat. The flavors quickly meld into a creamy and peppery, ever so slightly smokey and sweet with stewed figs and a slight citrus flavor. This is one delightful blend that packs well, easy to light, burns well and cool while treating you like a best friend. Pack it looser than you think, puff slower than you're used to, and tamp lighter than you want and sit back and enjoy the simple pleasures in life. A very satisfying smoke that lets the mind wonder, relax and contemplate. Reflecting on the joyful moment we call life.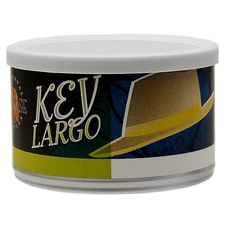 G. L. Pease - Key Largo 2oz
What Ive been looking for
Meaty, bold, rich, flavorful, deep with naturally sweet cocoa and coffee notes that coat the mouth. The smokiness from the Latakia will come and go every now and then in a way that is interesting and subtle. Out of the snork can also be spicy and tingle in a way that's not overbearing because of its smooth and sweet leathery earth. A very interesting blend that has a good punch to it and it wants you to think there is a rough edge only to not be the case. Its smooth and bold and full while tasting great and not harsh. It's pretty much what I've been looking for in a blend. I do not like cigars and the way they smell and was put off by the cigar leaf mentioned in the description however, this is a rich, flavorful smoke and the tin description is spot on. Try it and be ready for a blend not for the faint of heart, but heroism is not required to love.
Favorite Products
Currently there are no favorite products