 Reviews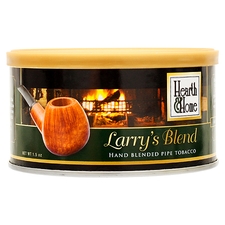 Hearth & Home - Larry's Blend 1.5oz
This earns a spot in my rotation!
Being the analytical type, I like things that make sense to me. With so many tobacco choices; while I'd like to try some, I don't want to have a bunch of different blends on hand. To my way of thinking, that just complicates matters. So I've been in search of 2 standby blends (one English and one aro) and then others (as specialties) that fills a rotating third slot in my line up. Larry's blend was suggested to me by some folks from the forum, www.pipemagazine.com. I had posed a question as to what I might consider for this rotating 3rd slot. Larry's blend is most definitely a winner! From the very first bowl I found this enjoyable. I've now smoked about 6 bowls and find very pleasant. The Latakia is evident but not over baring. It packs nicely and smokes very well. It has a great smell in the bag and billowing smoke that tickles my nose as I smoke it. My wife enjoys the smell as I smoke it. I can see myself buying more of this blend to rotate in and out of the coveted 3rd slot position, while Dunhill's Early Morning Pipe and Hearth & Home's Vermont Meat Candy remain my everyday English and Aromatic smokes.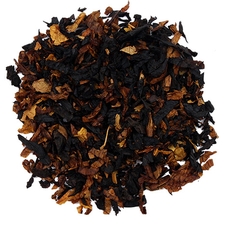 Lane Limited - RLP-6
Wanna Turn Heads???
This product is the best Aromatic I've ever smoked. And my wife who ( DOES NOT like aromatics) prefers the smell of an English blend tells me that she likes this one. Very cool, flavorful smoke. It packs easily and smokes to the bottom of the bowl. I'm buying 4 more oz soon.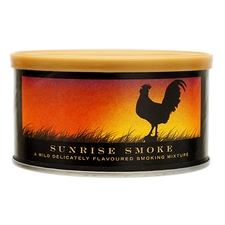 Sutliff - Sunrise Smoke 1.5oz
Great Everyday Smoke
You can't go wrong with this blend - Inexpensive and the wife likes the smell. I find it packs well. I often use the "Swirl Method", but "Bob's Method" does it too. I you are not familiar with this methods, check them out on you tube or pipe magazine. These packing methods have helped me a lot. I find this baccy smokes nice and cool. I've never had any problems getting this to smoke to the end.
Favorite Products
Currently there are no favorite products