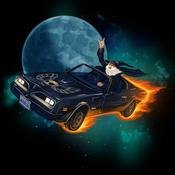 Reviews

Lighters - Zippo Brush Chrome Pipe Lighter w/Pipe Emblem
Superb lighter, superb service.
I would like to preface this simple review with a word on the outstanding customer service provided by SmokingPipes.com. My previous review left a poor rating for the lighter involved because I ordered the wrong one. SP.com contacted me and let me know what happened, then offered to send me the lighter listed above for FREE. The lighter is actually better than the previous lighter I received. This Zippo has a lid that flicks open easily, and closes just as easily. I will say this though, the flame on these lighters in big and long (that's what she said!). Be careful when tipping it and take care to move your fingers to the bottom of the lighter, lest you find your knuckle hair singed.

Lighters - Zippo Brush Chrome Pipe Lighter w/Pipe Emblem
Functions well! Not lighter advertised.
I ordered this very lighter with the hope I would get the case with the small pipe on it. However, I did not. All I received was a plain zippo lighter with the pipe lighting insert, and no pipe icon to distinguish it from the hundreds of thousands of zippos around.
Favorite Products