 Reviews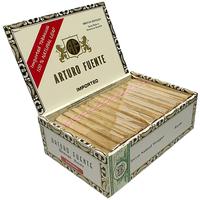 Arturo Fuente - Brevas Royale Natural
Everyday Value Cigar
Before I got into pipes I was a cigar guy. Now that I have a pipe as my main mode of enjoyment I still look for cigars to have on special occasions, camping or when I'm feeling a bit lazy about keeping my pipe lit. On a whim I picked up three of these sticks and I have to say I'm impressed. They are mild to medium in strength, have a great flavor with hints of oak, pepper, cedar and whiffs of sweetness now and again. The construction was great, burn was almost perfect and they won't break the bank. I've paid a lot more for worse cigars so don't let the price fool you.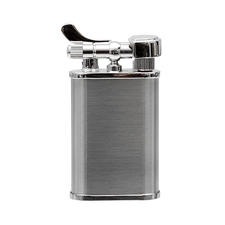 Lighters - Kiribi Kabuto Short Silver Satin
A Well Made Lighter
Being one who has started on an anachronistic bent lately I've been a user of Bic lighters for my pipe smoking out of mere utilitarianism. It was time to move on from this utilitarianism and into a practical lighter with a bit more appeal functionally, mechanically and aesthetically. Enter the Kiribi lighter. It has that anachronistic appeal of something you'd find in your grandfather's drawer that tends to become an historical burial ground from his past exploits. It feels solidly made, lights reliably and has quite the tank capacity even though this is the smaller model. I really like the non-mechanical (polymer) cover spring and as an engineer I believe it should last quite some time without any issues. The flame size is easily adjusted and light your pipe with an angled flame is a snap. So far I can find nothing to complain about or find issue with that could be a future problem. All in all a wonderful purchase and I, no doubt, will use it for quite some time. The only reason I have not given this 5 stars is that I'm reserving that 5th star for longevity. Hopefully I can come back in a couple of years, maybe more, and report a continued great product. Definitely worth the price.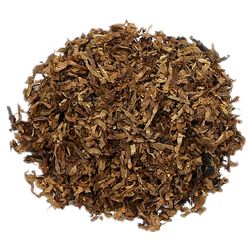 Cornell & Diehl - Big 'n' Burley
Beautiful Burley!
This is a fantastic blend for those of you who are lovers of all things burley but tend to shy away from anything with an English bent. There are very few hints of latakia, Turkish and perique which are just minor players in this sweet, rough cut burley which is at the forefront. Really the main flavor is an earthy, dark chocolate burley that is absolutely beautiful in it's simplicity. My best advice is to buy some bulk, jar it for 6 months and get ready for a wonderful experience. If you smoke it too young you'll definitely be turned off of this one. Patience pays off in the end!
Favorite Products
Currently there are no favorite products