 PENICILLENGRANNY
About Me:
I am thoroughly uninteresting except for some things that some claim to make me more eccentric than most. You can almost always find me with a pipe in my pocket or teeth, ukulele in hand, and I'm always armed with a seemingly endless line of sarcastic wit. But I'll grow on you.
Reviews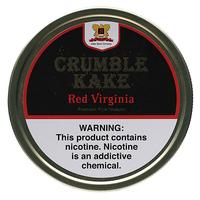 Sutliff - Crumble Kake Red Virginia 1.5oz
First review, I had to!
I've been a pier for the better part of 16 years, on and off through periods. Over time I have made the mistakes all pipers make at the start, leading me to not really appreciate the finer points of tobacco. After learning how to puff using the re-Breathe method, this tobacco just opened up a whole new experience and love of the hobby for me. Immediately, the tin note has a strong apple cider vinegar note that compelled me to pack a bowl immediately. I was worried it might be too wet, but rubbing out the cake was just enough. Upon first light, I get a bold sweetness that reminds me of fresh sourdough rolls. That comes and goes, and is always a pleasure. Throughout the smoke, the Virginias are soft and mellow, no bite in my experience. The nicotine hit isn't much, but it does the trick. Burns cool and smooth, clean white ash with little moisture. A very pleasant smoke for me. I will buy as many tins as I can.
Favorite Products
Currently there are no favorite products