Logan D.
Badges






Reviews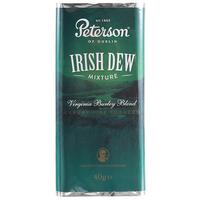 Peterson - Irish Dew 40g
Wonderful all day blend
The first time I purchased this blend I found it just okay and a bit bitey with how fast I smoked it. Gave it another shot a year or two later and fell in love with this blend and one of my go to all day smokes. The Virginia's come out heavy and the burly keeps it balanced keeping it delightfuly mild.
Cornell & Diehl - Red Stag 2oz
An excellent English
A great blend for those who love latakia but tend to puff a bit too fast such as myself.
Filters & Adaptors - Savinelli 6mm Balsa Filters (100 Count)
filters
I decided to give these another shot since I get them with every new Savinelli. After years of neglect I'm glad I gave them another shot as they do a fantastic job of absorbing moisture without altering the flavor.
Favorite Products