PONTIFICATING PIPER
About Me:
Pipes are special. They range from favorite smoking instruments to exquisite hand crafted artwork. The tobacco is special too. Every pipe smoker has a favorite blend or desires a preferred characteristic to make every smoking opportunity a wonderful experience.
Reviews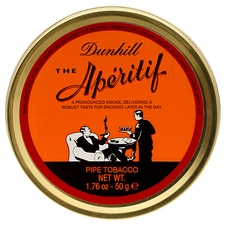 Dunhill - Aperitif 50g
Dunhill, The Aperitif
This blend of Cavendish, Latakia, Oriental/Turkish and Virginia has a pleasing peppery nut flavour to it. It is mellow and has dark chocolate and woody undertones when smoked unfiltered in my Peterson Donegal Rocky. When smoked in a filtered pipe like my Savinelli it is creamier but does not lose character. I very much enjoy Dunhill Nightcap and 965, but find The Aperitif really more satisfying. It is easy to light, burns beautifully and clean and does not leave any residue.
Favorite Products