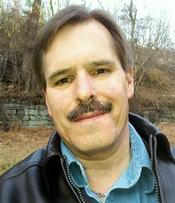 ROCKVILLEPETE
About Me:
Dedicated pipe smoker & collector, cigar and golden retriever aficionado. I work as a Senior Systems Analyst for a large research corporation in Rockville, MD. My favorite end of the day activity is to enjoy a fine pipe while walking Buck, my golden retriever. He even waits patiently for me while I relight my pipe, which is more than I can say for my wife!
Badges










Reviews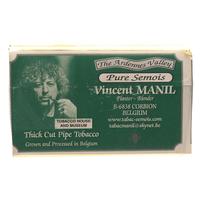 Tabac De La Semois - La Brumeuse 3.5oz
Rustic Earthiness Defined
Vincent Manil's La Brumeuse Pure Semois is one of the most unusual and flavorful pipe tobaccos I have ever had the pleasure of smoking. The flavor is rich and utterly unique; more akin to a fine cigar in its full-bodied earthiness. This earthiness is at times reminiscent of tobaccos containing appreciable quantities of fire-cured Malawi Burley such as Gawith Hoggarth's Dark Flake or Dark Birdseye. Wafting through this rustic earthiness are subtle herbal and floral notes that are difficult to identify as specific flavors. Their presence comes and goes to varying degree throughout the smoke. Never harsh or biting, it is best smoked slowly where these herbal notes are at their peak. Semois is a strong tobacco and offers a potent nicotine kick – further reason for smoking slowly. The tobacco comes as a medium ribbon cut that is much drier than most pipe tobacco blends. This isn't a fault but intentional; this tobacco is best smoked dry and firmly packed. The "tin" aroma is also unique with barnyard, hay and floral notes. Semois tobacco is a unique variety specific to the Ardennes Valley of Belgium where it has been grown for generations. Thought to be a descendent of Burley, Semois tobacco was a major crop in the Ardennes and in great demand throughout Europe during the1920's and 30's until the cigarette wiped out demand. Vincent Manil is one of a handful of growers who thankfully remain dedicated to the leaf. Much like fine wine or cognac, Semois' exceptional flavor is a product of the inimitable terroir found in the Ardennes and the misty, foggy climate along the Semois river (the brand name La Brumeuse means "the misty one"). This is tobacco at its purest and contains no casing, top dressing or humectant. After drying and aging for several years the tobacco is briefly toasted, cut and packaged entirely by Vincent and his wife in a large stone cottage that also serves as a museum and the couple's home. Here we have a true rustic tobacco in this age of corporate mass production and over-processing that I find refreshing indeed and a terrific smoking experience. A big "thank you" should go to The Pipe Guys and Smokingpipes for making this wonderful tobacco available for all of us to enjoy. Thanks guys!
Favorite Products
Currently there are no favorite products